Power Collar Class


February 9, 2024 - February 11, 2024




8:00 am - 5:00 pm
Precision Power Collar Class

Advanced E-collar Training for the High Drive Police Dog
This is a working dog seminar. We encourage you to bring your police dog and your power collar.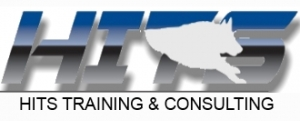 Where:
Dorchester County Detention Center
220 Hodge Rd, Summerville SC 29483
When:
Friday February 9th through Sunday February 11, 20241-Day classroom – Monday February 26th, 2024
Class Hours 8:00 to 17:00
Cost:
$425 per person for working dog slots
$325.00 per person for auditor slots
Contact:
Jeff Barrett (863) 529-5113
Jeff.Barrett@hitsk9.net
Instructors:
Jeff Meyer
HITS Training & Consulting is hosting an intensive three day training course for ALL Law Enforcement officers. This 24 hour training course is designed specifically for patrol dog handlers interested in learning more about how to train with the power collar or how to advance their basic skills and understanding that they already have of the power collar.

HITS Training & Consulting will train you how to use the power collar as well as unique training concepts and techniques to bring more control, focus and mental clarity to your high drive patrol dog during aggression work.

It is our policy that all attendees who actively participate in the class must be in an on duty status with their law enforcement agency and covered by their worker's compensation insurance.

Equipment List for Working Dog Slots

First Aid Kit

Police Patrol Dog

E

–

Collar with Remote and Charging System

Body Suit and Bite Sleeve

Long Line Leash

Quality Agitation/Fighting Muzzle

Water for you and the Dog
Make checks payable to: HITS Training & Consulting
Mail to: PO Box 1438 – Lecanto FL 34460
CALL (863-529-5113)
Credit card payments are accepted
(No refunds—Substitutions are permitted)