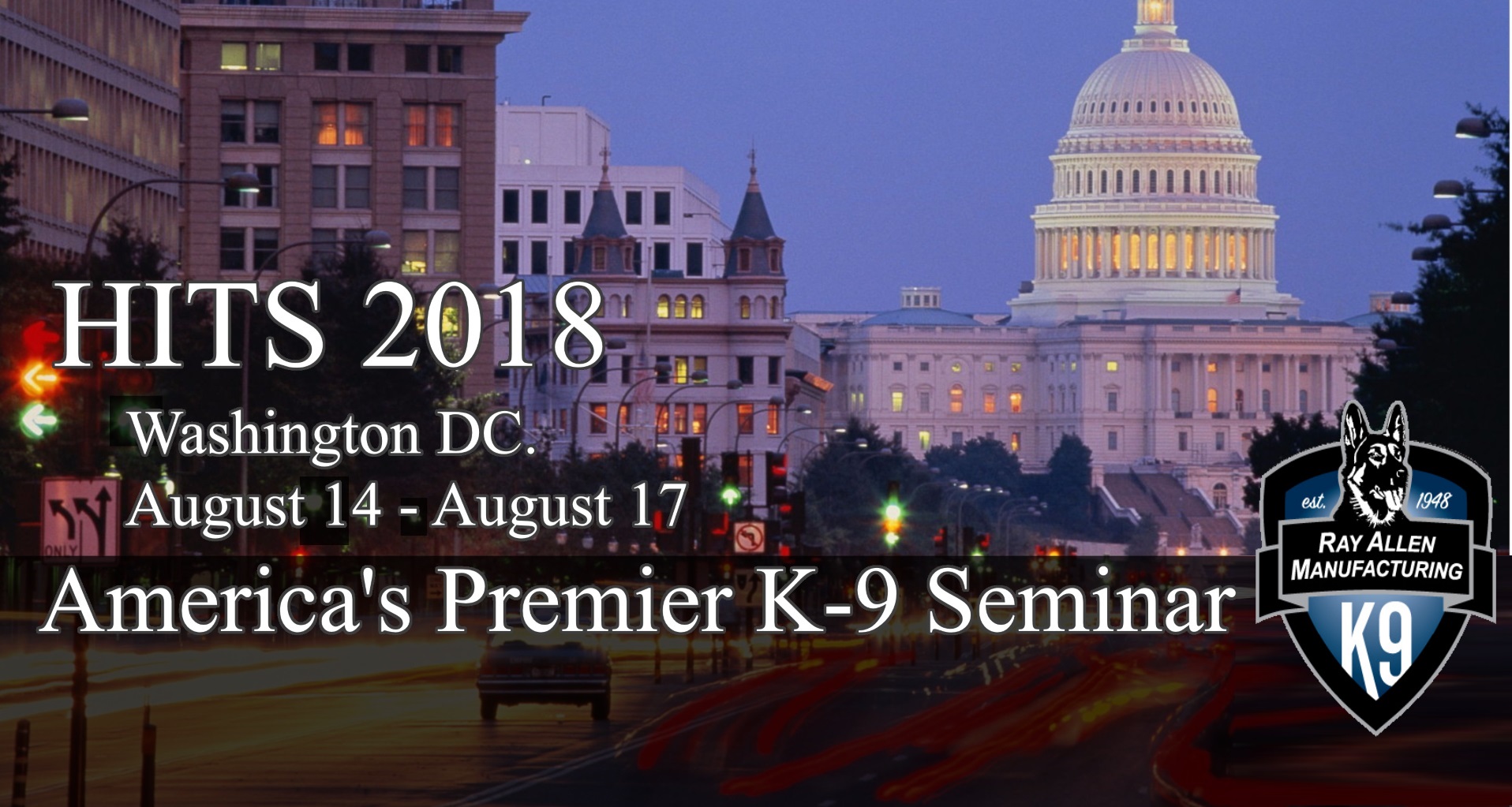 If you haven't been to HITS, take a look at what you've been missing at
AMERICA'S PREMIER K-9 TRAINING SEMINAR!
NEW CLASSES – ONLY AT HITS
Michael Pidgeon & Chuck Marciniak
Using body worn cameras to improve your canine unit and protect yourself and your department
Major Mark C. Flynn
Police Canines in Corrections
Scott Klappenback
Protecting our Profession
Dr. Lauryn Degreeff
The Chemistry of Odor & Odor Detection, Considerations in the Detection of Homemade Explosives.
S/Sgt. Gary Creed
We Should Know More About Fentanyl
Dr. Kenneth Furton
K9 Science & Subsets: Past, Present and Future
Arthur "Ted" Daus
Drug Canine Legal Updates
U.S. Supreme Court Case Rodriguez V. United States heard by the U.S. Supreme Court on January 22, 2015.
Bob Day
High Risk Arrests Using Your K9
HITS Training and Consulting knows what K-9 handlers need – and we provide it at
Advanced & Specialized Training Courses  –   Expert Witness and K9 Consulting
Canines in the Courtroom for Drug Dog handlers

K9 Legal Updates for Drug Dogs

Perfecting Detection, Advanced Drug Dog Training

Power Collar Training for the High Drive Dog

High Risk Tactical Tracking

Advanced Street Tactics for Police Officers
Civil Litigation Experts for Allegations of Excessive Force

Prosecution Experts for Drug Dog Cases

K9 Unit Reviews to Include Performance Evaluations and Policies

Advanced K9 Tactics & Street Worthiness

Police K9 Decoy for Police Officers and K9 Handlers
MARK YOUR CALENDAR NOW AND JOIN US IN D.C. FOR HITS 2018