We're sorry, but all tickets sales have ended because the event is expired.
Precision Power Collar Class


April 25, 2022 - April 27, 2022




8:00 am - 5:00 pm
Precision Power Collar Class
Advanced E-collar Training for the High Drive Police Dog



This is a working dog seminar. We encourage you to bring your police dog and your power collar.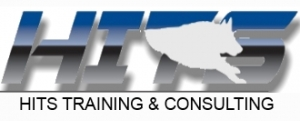 Where:
Allen Police Department
205 W McDermott
Allen, TX 75013
When:
Monday, April 25th through Wednesday April 27th, 2022
Class Hours 8:00 to 17:00
Cost:
$395.00 per person for Working Slots
$295.00 per person for Auditor Slots
Contact:
Jeff Barrett (863)529-5113
Jeff.Barrett@hitsk9.net
Hotel Info:
Hampton Inn
830 West Stacy Rd
Allen, TX 75013
Phone: 214-495-7667
Ensure to mention the K9 class
Instructor:
Jeff Meyer
HITS Training & Consulting is hosting an intensive three day training course for ALL Law Enforcement officers. This 24 hour training course is designed specifically for patrol dog handlers interested in learning more about how to train with the power collar or how to advance their basic skills and understanding that they already have of the power collar.

HITS Training & Consulting will train you how to use the power collar as well as unique training concepts and techniques to bring more control, focus and mental clarity to your high drive patrol dog during aggression work.
It is our policy that all attendees who actively participate in the class must be in an on duty status with their law enforcement
agency and covered by their worker's compensation insurance.
Make checks payable to: HITS Training & Consulting
Mail to: 303 Kerneywood Street, Lakeland, Florida 33803
FAX (863) 816-5385
CALL (863-529-5113)
Credit card payments are accepted
(No refunds—Substitutions are permitted)