November 3, 2023 - November 5, 2023




8:00 am - 5:00 pm
Advanced Patrol Dog Street Tactics
Move beyond the basics – Survive the Streets – Patrol K-9 Tactical Course
This is a working dog seminar. We encourage you to bring your police dog and advance your training.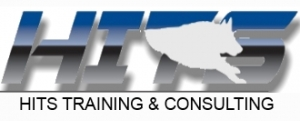 Where:
Union County Sheriff's Office
3370 Presson Rd – Monroe, NC 28112
The "Eddie Cathey" Room
When:
3 day class
Friday November 3rd through Sunday November 5th, 2023
Class Hours 8:00 to 17:00 but flexible as needed for training
Cost:
$425.00 per person
Contact:
Jeff Barrett (863) 529-5113
Jeff.Barrett@hitsk9.net
Hotel Options:
Holiday Inn – 2505 W Roosevelt Blvd – Monroe, NC 28110
HITS Training & Consulting is hosting an intensive two day training course for ALL Law Enforcement officers. This 24 hour training course is designed specifically for patrol dog handlers interested in learning advanced tactics and operating on a higher level through problem solving and scenario based training. Don't fail in the real world. Scenario based training and stress inoculation is critical to survival.
We want to focus on –
Tactical scenarios to improve critical thinking and better decisions in stressful environments in building searches

Effective team work with cover officers during deployments on tracks

Tracking training techniques
Transition training techniques for criminal apprehension/bites in the real-world deployments
Problem solving
Equipment Needed

Body suit and other protective gear
Gas mask
K-9 body armor
E-collar (if used) quality fighting muzzle
It is our policy that all attendees who actively participate in the class must be in an on duty status with their law enforcement agency and covered by their worker's compensation insurance.
Make checks payable to: HITS Training & Consulting
Mail to: PO Box 1438 – Lecanto FL 34460
CALL (863-529-5113)
Credit card payments are accepted
(No refunds—Substitutions are permitted)