HITS Training & Consulting
HITS: Handler Instruction & Training Seminar
More Than Just an Acronym
HITS is more than just an acronym for the world's largest and most comprehensive police K-9 training conference, it represents real world training concepts for modern law enforcement K-9 teams.
Join us outside the classroom for hands on training that means something when you hit the streets at night. Invite us to your training day and let's get to work!
THE PERFECT TEAM
Our instructors have the experience and skills to cover every aspect of K-9 handling.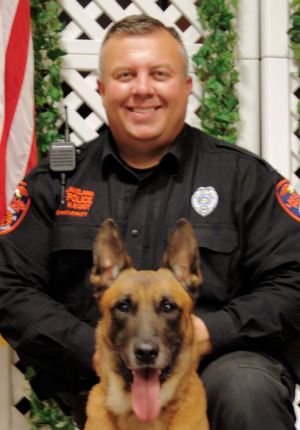 Jeff Barrett
Jeff is a current K-9 Handler and Trainer in Lakeland Florida, with over 26 years working and training police dogs. He holds a Bachelor's degree in Criminology and is actively involved in civil litigation cases as an expert witness involving law enforcement K-9 use of force.
Jeff teaches several advanced and specialized tactical K-9 training courses across the country and focuses much attention to high risk tracking tactics.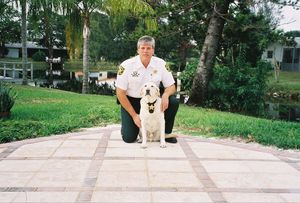 Andy Weiman
Det. Weiman graduated from the Broward county police Academy in 1988 and received the academic award. Det. Weiman worked road patrol until July 1990, when he was assigned to the Pompano Beach VIN unit conducting undercover narcotics investigations. He later was assigned to the Broward Sheriff's Office Domestic Interdiction Unit (SID) from 1994-1999. In 1999 the Pompano Beach Police Department merged with the Broward Sheriff's Office and Det. Weiman has worked in a street level narcotics unit utilizing a drug detection and Firearms Detection canine from 1999 to 2013. Det. Weiman is currently assigned to the Broward County Narcotics Interdiction Task Force.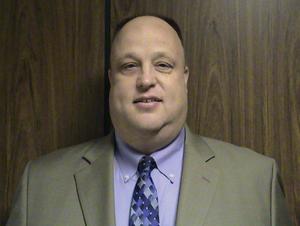 Ted Daus
Ted Daus is an assistant state attorney with the Broward County State Attorney's Office in Fort Lauderdale, Florida. He has been a prosecutor for the past 25 years, the last 21 of which he has been assigned to the Drug Trafficking Unit for the State Attorney's Office. Ted graduated from Nova Southeastern School of Law in 1991. He has extensive experience as a lecturer on search and seizure for D.E.A., U.S. Customs, various Florida Police Departments, the Florida Prosecuting Attorneys Association, the Police K-9 Training Institute, Police Canine Consultants and the Canine Development Group. He lectures regularly all across the country to National Canine Organization such as U.S.P.C.A., N.P.C.A., N.A.P.W.D.A & CNCA. He is an adjunct professor of law for Nova Southeastern University teaching Trial Advocacy and coaching national mock trial teams. He was the legal editor and writer for Police K-9 Magazine for the past 7 years until the magazine was sold in 2014. He lectures every year at the nation's largest Police canine conference "HITS". He is the current nationwide legal advisor for the National Police Canine Association headquartered in Arizona. Most recently, Ted was counsel of record for both United States Supreme Court K-9 cases, Harris & Jardines, argued before the court on October 31st, 2012. He is also a member of the International Law Enforcement Educators and Trainers Association, along with being a FEMA Certified by the Department of Homeland Security Basic Instructional Skills Instructor. He has recently co-authored a police officer-handler book entitled "K9's in the Courtroom" available for purchase on line.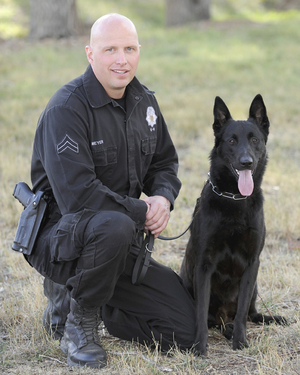 Jeff Meyer
Jeff Meyer has been a police officer since 1989. Jeff spent nearly 18 years as a dog handler and trainer for his department. Jeff handled three different dogs during his time as a handler, two single purpose patrol dogs and one dual purpose patrol/narcotics dog.
Jeff is and adjunct instructor for the state of Utah Police Service Dog program and teaches regularly in classes and seminars throughout the United States. Jeff also serves as an expert witness in civil litigation involving Police Service dogs.
Jeff is also the founder of Police K-9 Magazine. Jeff published the magazine from the original issue in 2005 until he sold it in 2014.  Currently Jeff is assigned to a special projects unit that conducts research and policy reviews.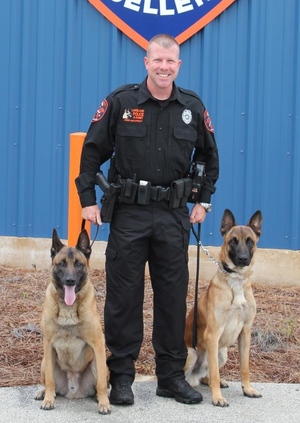 Aaron Peterman
Lakeland Police Department, Florida
Sergeant Aaron Peterman began his career at the Polk County Sheriff's Office (FL) in 1997 where he spent nearly four years primarily in the Tactical Drug and Narcotics Units. In 2000 Aaron was employed by the Lakeland Police Department where he was later assigned to SWAT while in the Street Crimes and Narcotics Units. While on SWAT Aaron was an entry team member as well as a Rappel Master, and competed at the SWAT Round-Up International Competition in Orange County, Florida numerous times. In 2006 Aaron was assigned to the K-9 Unit where he handled three dual certified patrol/narcotics K-9's until being promoted out in 2014 and reassigned to SWAT as an entry team member. Aaron is the supervisor in charge of the K-9 Unit and is one of the certified trainers. Aaron is a Florida Department of Law Enforcement certified K-9 Trainer, General Instructor, Driving Instructor, and Firearms Trainer/Instructor. Aaron has instructed for HITS Training and Consulting and the Florida SWAT Association (FSA) as well being an Adjunct Instructor for Polk State College and IPTM at the University of North Florida. Aaron is the current United States Police Canine Association (USPCA) Region 1 President.
.
Expert Witness & Consulting
Administrators and Supervisors:
Are you or your agency facing a civil suit stemming from a K-9 apprehension?
Are you in need of an expert's objective opinion in the case? We can help!  With years of experience, our consultants are able to find positive or extenuating elements of an incident that others might otherwise overlook as irrelevant or insignificant in your defense.
Has your K-9 unit been unfairly or excessively subjected to public or internal criticism as being ineffective, overly aggressive or mismanaged?
Our experts can provide your agency with the independent review and analytical evaluation which can bring the effectiveness of your K-9 unit back into favor as a highly productive support element for those they serve. Contact us today and let us review the issues with you. We have the answers that make a real difference.
Host A Class
Hosting a HITS hands on training class in your area might be simpler than you think. There's no contractual or financial commitments to sign and as a bonus, you receive 2 free slots in the class.
Take a look at the many specialized courses we offer, choose one that interests you the most and then contact me at Jeff.Barrett@HITSK9.net  I'll work with you on setting the dates of the class and we do all the advertising and registration work. You spread the word in your area and we'll see you there. It's just that easy.
HITS – Training As Real As It Gets